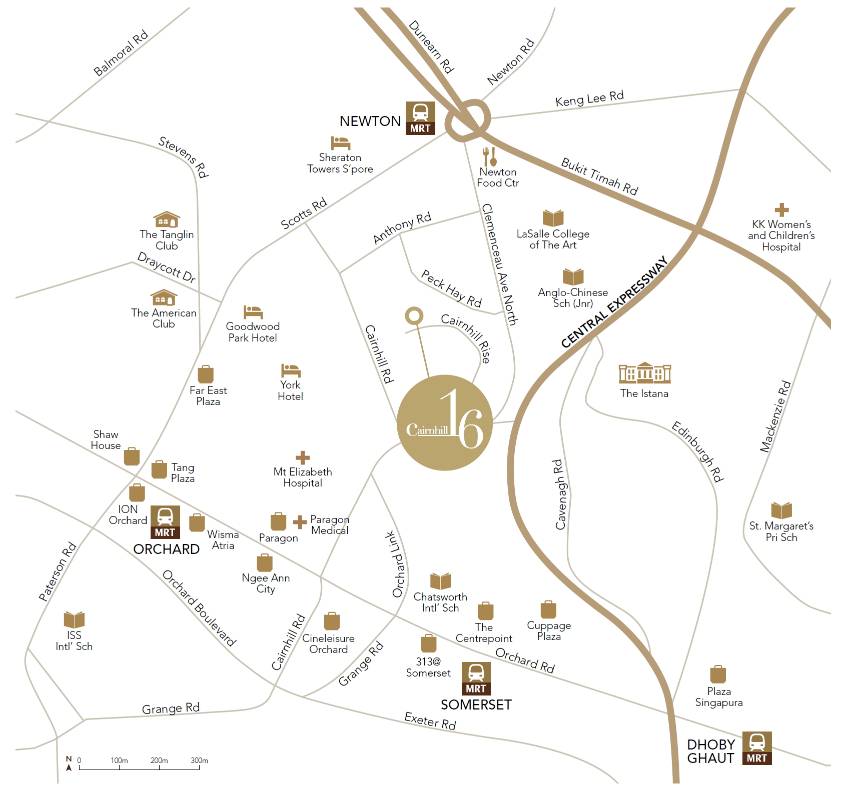 Cairnhill 16
Cairnhill, a locale of luxury and style, above the pulse
of the city. A heritage of prestige, wealth and prominence in
Singapore's rich history. Cairnhill 16 is not just luxury living.
It is luxury living as unique as you are. It is about starting
a whole new life's journey. It is more than an address.
It is about who you are and how you live.
D09 - Orchard / River Valley
Nearby Places
Schools
Anglo-Chinese School (Junior) (Primary) (0.45km)
MRT Stations
DT11 Newton (0.44km)
NS21 Newton (0.44km)
NS22 Orchard (0.77km)
TE14 Orchard (0.77km)
NS23 Somerset (0.94km)
Book an appointment
We will get back to you as soon as possible.